For Sale
Kenwood LF-30A Low-Pass Filter
In excellent condition, less than 10 hours use.
RF Pass: 1.9 MHz to 28 MHz.
Cutoff frequency: 30 MHz.
Maximum input power: 1kw PEP.
Insertion loss: less than 0.5 dB at 30 MHz.
Input and output impedance: 50 ohms.
Input and output connectors: SO-239.
Size: 9.6" x 1.97" x 1.57".
Weight: 1.2 lbs.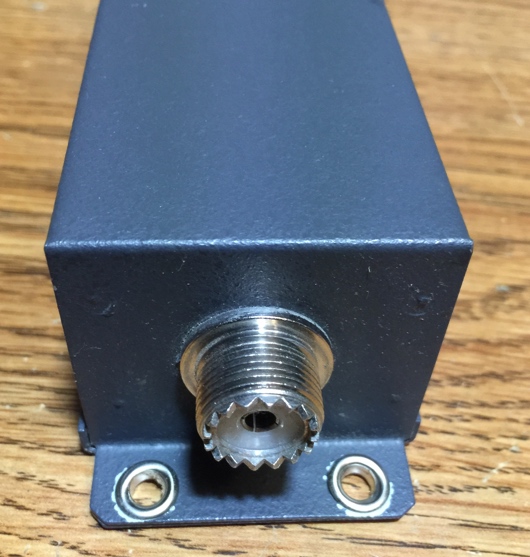 Selling for $40. click here to contact.
Click on images for larger view.
Click
here
to go back to main listings.